Company Infomation
Cesare Bonetti S.p.A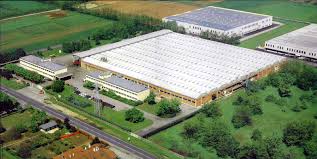 Via Cesare Bonetti,17 - 20024 Garbagnate Milanese Italy.
TEL:+39 02 990721
FAX:+39 02 99 072 400
Mailto:bonetti@cesare-bonetti.com
Cesare Bonetti India Pvt.Ltd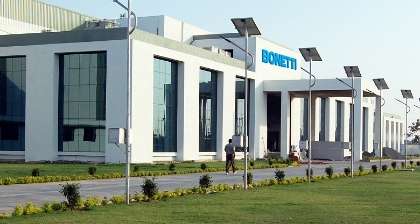 Survey No.36, 39, 42, on N.H. 8, Village Karambele, Vapi, Gujarat-396105. India.
TEL:+91-260-6634 000
Mailto : cbindia@cesare-bonetti.com
Corporate Profile
A world leader in Valves
Since 1905 Cesare Bonetti S.p.A. has been manufacturing high performance valves and liquid level indicators, both as standard or as custom designed products to meet the exact requirements of any fluid pressure and temperature handling application. Thanks to our reputation and experience, our trademarks BONETTI, BONT, CMI and WVE are recognized worldwide as a guarantee in terms of quality reliability and service to our Customers.
QUALITY VALVES & LEVEL GAUGES
Cesare Bonetti S.p.A. products are sold worldwide under the trademarks "BONETTI", "BONT", "CMI" and "WVE". We offer the largest range (from ¼" NB up to 48" NB and up to ASME Class 4500) of High Pressure Globe, Gate and Check Valves, Bellows Sealed Valves, High Pressure-High Temperature and/or Cryogenic service Ball Valves, world renewed and recently improved Piston Valves and the widest pressure, temperature and application range of Glass, Magnetic, and Resistive Probe Liquid Level Gauges for every possible liquid handling application.
Although we don't have the complete record of all the products we have supplied since 1905, we believe that more than 5,000,000 Piston Valves,2,000,000 High Pressure Valves and 2,500,000 Glass and Magnetic Level Gauges have been supplied by Cesare Bonetti Company around the world. We do know that over 50% of all this products are still operating and year after year continue to serve our Customers giving trouble free and reliable performance under the most adverse working conditions .
Such quality, product performance, reliability and after sales service has not come about overnight. Our business philosophy has evolved over our nearly 100 year old history and has become our most important priority: to always satisfy our Customers needs to the very best of our ability.
In 1991, Cesare Bonetti S.p.A. was among the first Italian companies be awarded the ISO 9001 Quality Certificate.